ARE YOU EXPERIENCING ANY OF THE FOLLOWING?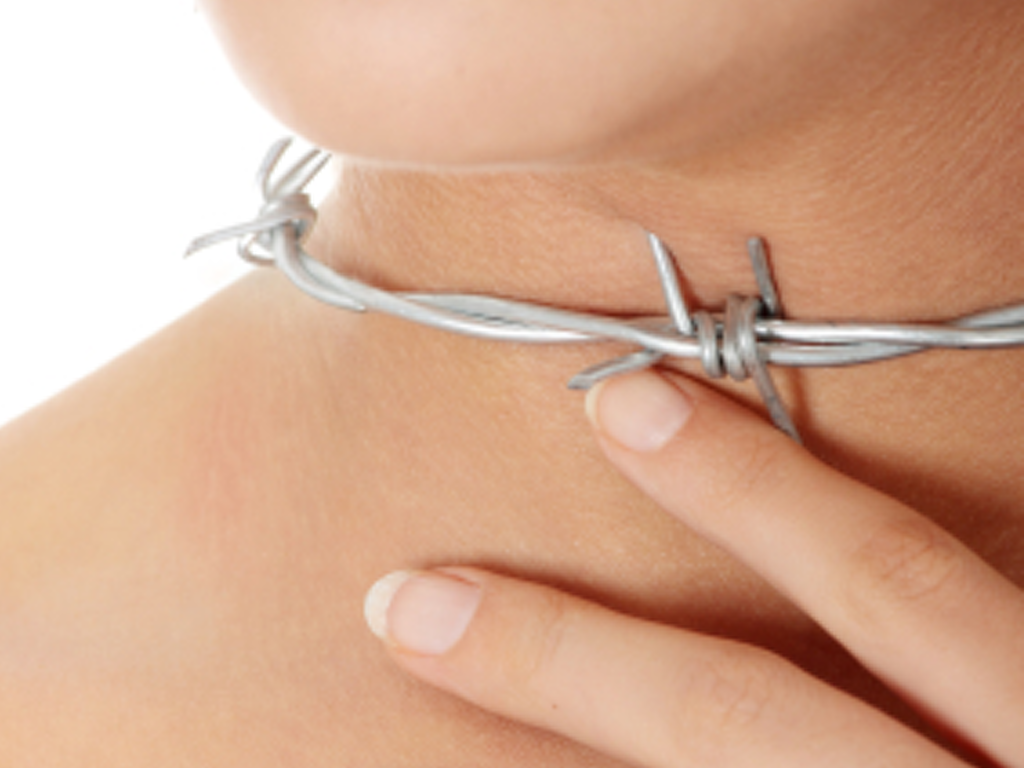 Loss of vocal range?
Pain or discomfort during or after singing?
Hoarseness during or after singing?
Changes in speaking tone or pitch?
Fatigue after minimal use?
Changes in your voice after  starting a new medication?
Loss of vocal control?
Sensation of something being stuck in your throat?
Need to clear your throatcontinuously?
Or some other issue that prevents you from singing or enjoying singing…
Are you at the end of your tether trying to figure out what's wrong?
Tired of being told by the doctor that there is nothing wrong? Or that you are imagining it? Or not to sing ? Or to find another job?
Are you unsure where to go for help?  Or how urgent it is?
I lost my voice due to illness in the middle of recording an album. Line quickly got my voice back into shape with an individual rehabilitation programme that included very specific vocal exercises, and lots of advice on vocal health. I was back in the studio within a month and couldn't be happier with the songs I recorded. Line has such a wealth of knowledge when it comes to how the voice works and performing arts medicine, I know I can rely on her to give me the best possible guidance and to achieve the results I want.
Sarah Nixey (Singer/songwriter – Blackbox Recorder)
What I can do
How this happens
What to expect
I can help you identify the best pathway to getting you up and singing again.
In person (London NW3)
Online via Zoom
Before the session: you will fill out a detailed questionnaire about your singing background, performance experience, your medical and health history and current symptoms.
In the session: If necessary I may have further questions or need more information. Then I will triage your symptoms for urgency and then give my recommendations, advice and resources.
I do not diagnose.
Urgent: I will direct you to a suitable medical/health practitioner for further advice and treatment.  I have a list of recommended practitioners from around the world who work specifically with performers.
Non-urgent: I'll look at your singing background, practice strategies, lifestyle and vocal workload in order to suggest the best course of action.
This may include:
a specific vocal exercise regime
tailor-made warm up/cool down exercises – vocal and physical
referral to a vocal/singing teacher, medical and health practitioner
resources – literature, books, youtube, therapies, organisations etc that will help you specifically
vocal and general health advice
After the session: You will receive an email with my recommendations and any resources that I think might help you such as books, websites, YouTube videos or therapies.
Line is my go-to vocal coach in London. Her knowledge and experience in medical care and vocal health got me back to work after a bout of laryngitis in record time. Her attention to detail was so valuable. Giving me lots of tools to take home, recordings and a full write up of our lessons complete with a timetable and vocal programme to get me back to normal meant I wasn't losing work or putting my voice at further risk.
Katie Holmes-Smith (Backing Singer – Adele, Christina Aguilera, Professor Green, Kylie Minogue, Ollie Murs)
£180 for a 2 hour triage, voice assessment plus follow up recommendations and resources
Please note prepayment will be required. You will find payment details on the Vocal Health Assessment Form.
To book online click button below. If you can't find a suitable day/time then email with your day/time request.
If you're not sure if a Vocal Health Triage is right for you then I suggest we chat first. So book a free Consultation Call.
Working with Line has been extremely safe and very supportive. She has worked with me on starting to rehabilitate my voice after long standing health issues stopped me working professionally and she has understood every aspect of my situation. She always took the time to find out what was going on and how it impacted me and thoroughly assessed what was going on vocally for me.
Line has the expertise and specialised education and knowledge to fully appreciate the many aspects of what the professional performer needs in a coach and the complexities of medical issues which can affect the voice ( and the person !!).  She has a very straightforward approach and is a responsive and intuitive coach, and my experience of working with her has been very positive. 
Julia Glass (MT performer)
I am a primary school Headteacher and a singer so my voice is a very important tool both for work and for singing. After being diagnosed with strained vocal cords I thought I might never sing again.  However,  Line's fantastic teaching not only helped to restore my voice to full working condition but also improved my breathing and vocal techniques.  I am so pleased with the results and can thoroughly recommend Line as a first class voice trainer for singers and professionals who use their voices regularly.
Charles Beckerson, (Teacher, singer/songwriter)
As a Jazz vocalist, when my own laryngeal health was affected by a prolonged illness, I was initially devastated.  I was fortunate to be able to quickly work with Line who instantly showed me a effective plan on how to work therapeutically and to get my voice back on track.
Anita Malzone (Singer)
I met Line after I had had surgery on my larynx following a haemorrhage on one of my vocal folds and while still recovering from post-surgery breathiness.
A very attentive listener, she has offered invaluable help and guidance and I got away having so much information at my disposal and lots of practical tips on how to overcome my issue. Her follow-up has also been amazing and I was given a recording of the session, a summary of what we had worked on, written information as well as links to various websites for further exploration. Her holistic approach towards vocal health has encompassed several topics, from customised vocal exercises to optimum lifestyle and nutrition.
What I also love about her is her care and determination in finding out what realistically works for me hence allowing me to quantify my improvement.
Barbara Reggio (Jazz singer/songwriter)
After some major obstacles with my voice on both a physical and emotional level, I spent years feeling completely stuck. Despite having seen various medical professionals and teachers I was still having a huge inner battle and Line has helped me get to the very heart of that.
Her holistic approach teamed with her incredible knowledge and skills are second to none. She has had such a positive impact on me and I will always hold her in high esteem.
Amie Brown (Singer/songwriter)