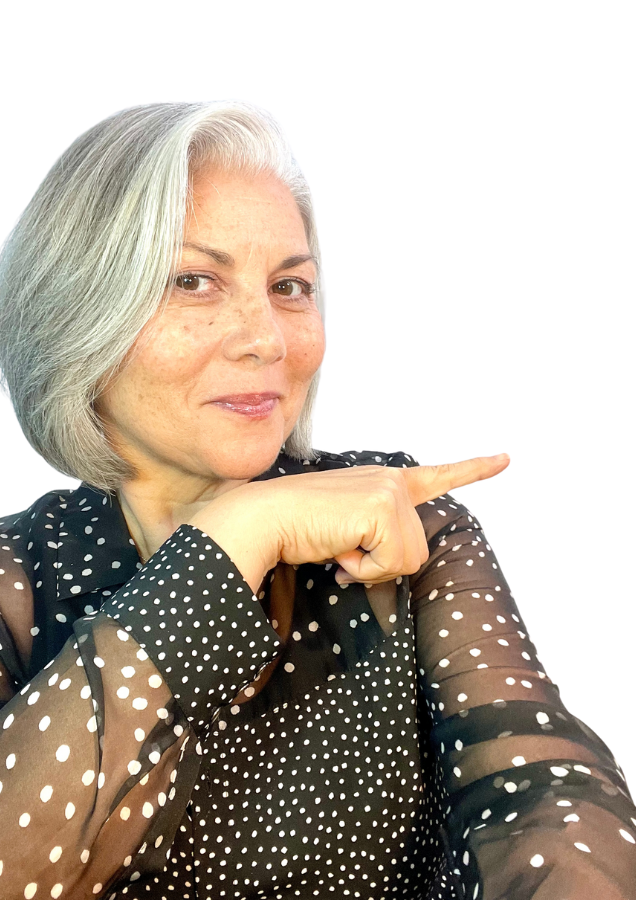 Music and singing have always been a part of my life, but nursing is where my work began. I trained as a registered nurse in Perth, WA. I began by working on general wards, then gained experience in coronary care, pathology, prisons, IVF, private home care and occupational health.  The final five years of nursing were spent as a unit nurse in film & television before returning to music full-time.
I met and worked with some amazing creatives during the film and television years. Get ready for the name-dropping bit: Dame Helen Mirren, Nigel Hawthorn, Sir Nicholas Hytner (Director), Alan Bennett (writer), Bob Hoskins, Ewan McGregor, Robin Williams, Eddie Izzard, Christian Bale, Patricia Arquette, Jim Carter, Joanne Froggatt, Brian De Palmer (Director), Bill Nighy, Simon Pegg, Penelope Wilton, Nick Frost, Tom Cruise, Ian Holme, Christopher Hampton (Director), John Cleese and the rubbery faced Rowan Atkinson. You may remember the episode where Mr Bean gets his hand stuck in a teapot and goes to Casualty. He jumps the queue by stealing a ticket from a lady plastered from head to toe; well that was my handy work – the bandages and plastering. Click here if you want to watch that segment.
You will see me in the credits for films like 'The Madness of King George' and 'Shaun of the Dead.' I was dreaming about zombies for weeks. I've also worked on various adverts (Pampers, Curries, Rimmel with Kate Moss) and music promos for acts including UB40, Lisa Scott-Lee and Placebo.
As you can see my nursing years were a little extraordinary, to say the least, but they proved to be incredibly important.  They funded my musical and voice studies and paid the rent.  The techniques and experience I developed during this time helped me bring out the best in my students today. My time working in various settings, from hospitals, prisons, and the corporate world, to caring for the poor, rich, accomplished, and famous, gave me an incredible insight into the human mind and condition. And I found it fascinating.
THE DAY I WOKE IN A SWEAT!
And no, it wasn't menopause!
My leap from nursing to singing was more of a push really.  I woke up one morning coupled with a cold sweat and a choking feeling.  In the preceding dream or nightmare, I died and was journeying to the next world.  Throughout my 'passing' I was plagued with regret; regret that I hadn't followed my passion for music and singing – regret that my life had concluded without it reaching its full potential.
I decided there and then that I would focus all my energy into following my dreams and reaching my potential.  A focus I continue today.
I received a BA in Music Education (Jazz) from the Western Australian Academy of Performing Arts (WAAPA) in 2000.
In the past, I've studied with some of the best jazz singers, musicians and educators in the jazz world including Sheila Jordan, Mark Murphy, Madeline Eastman, Kurt Elling, Billy Taylor, Mark Levine, Anita Wardell, Norma Winstone and Cleo Lane
I've performed professionally in Australia, UK and USA. My performance experience includes jazz, gospel and classical choirs; as a chorus member, featured soloist and feature singer for big bands. I've run quartets, trios and duos, working a bit in professional musical theatre and light classical shows (G&S).
FINDING MY VOICE & PURPOSE
Although I was enjoying my time as a performer, I felt unsatisfied with my vocal control.  So I began to search for a technique, which was relevant to my voice.  Within the search and finding of that technique; and the training that followed, I noticed a switch in my mindset.  My passion to perform was morphing into a passion to help performers.  I went from thinking, "I can sing that better than her" to "I can help her sing that better."  With my own vocal control established, I continued studying and honing my techniques to help others gain the same vocal freedom.
Moving to London in 2002 it was clear that there was an open market for a contemporary vocal technique that could give singers a strong, blended sound, using prescribed exercises specific to the individual's vocal needs. So I set up a studio as a singing teacher in NW London.
THE BIRTH OF THE PERFORMERS EDGE & A SINGING TEACHER TRAINING COURSE
In 2006 I was invited to do a series of guest lectures at the Academy of Contemporary Music (ACM) in Surrey. This lead to a regular position as a singing tutor at the school and eventually in April of 2008, being asked to take on the position of Head of Vocal Department. This role taught me a huge amount and allowed me to develop a contemporary vocal curriculum that incorporated solid vocal techniques combined with musicianship, style and performance skills across part-time, BTEC, CertHE and Degree levels courses. It was here I began designing and developing The Performer's Edge programme for artist and performers, which has now morphed into The Creator's Edge. It was also here that a bunch of singing students convinced me to put on a short course to help them become singing teachers…more on that over at BAST Training
In 2011 I decided I wanted to refocus on my business so I left ACM and began developing a broader spectrum of singing instruction, incorporating performance psychology, artistic development and vocal science. This led me an MSc at UCL in Performing Arts Medicine (PAM) neatly combining my medical training with the performing arts. Think sports medicine for performers!
I used to be worried that I was too much a 'Jack of all trades'. Over the past few years, with the help of friends, coaches, clients and mentors, I have come to realise that my diverse qualifications, training and experience is actually an amazing resource for my clients. I now own that 'Jack' title with pride and joy. One of my clients once said, "You're like a Swiss Knife in coaching". I was rather tickled when he said that as not only do I like Swiss Knives and own couple, but I am also half Swiss!
Another key factor to coming to terms with my mixed bag has been the elimination of limiting beliefs such as, "I'm not good enough", "I don't have what it takes", "People will judge me negatively" and "I'm stupid". I LOVE zapping limiting beliefs! So liberating.
These days I coach high performers from the performing arts and the business worlds who are ready to transform and step into a better version of themselves. I love nothing more than to use my portfolio of experience and training to help people build and develop their confidence, performance and resilience so they too can go out and create their ideal life without limits. 
As well as working with private clients you may also find me delivering presentations, seminars, and talks on vocal health, entrepreneurship, confidence and mindset at music industry events and organisations, colleges and universities.
I hope to hear your story at some point! Let me know if you have any questions.
Wishing you all the best in life, love and career.
Cheers,
Line x
I don't perform these days but below are some recordings from when I was.

QUALS, TRAINING AND CERTIFICATIONS
General Nurse: working in the areas of General and Surgical medicine, Orthopaedics, CCU, Pathology, call centre Health Advice and Occupational Health in general staff and managerial roles)
Clinical Hypnotherapist (Cl. Hyp)
Rapid Transformational Therapist (RTT) A pioneering therapy based on neuroscience that offers fast, effective results by combining the most beneficial principles of Hypnotherapy, Psychotherapy, NLP, and CBT
Lefkoe Method Training 1-3 Elimination of limiting beliefs
Transition Excellence Coach Leadership coaching. International Coaching Federation (ICF) accredits Transition Excellence for Continuing Coach Education (CCE) units
Other notable positions:
Are you looking to transition, evolve, find your authentic voice?
Book a free Discovery call and start unwinding the tangles
Powerful. Unique. Life-Changing.
I only regret not starting sooner, in both my coaching and blogging.
Line is clearly quite special and unique in what she does. I can only highly recommend.
I came to Line many years into a singing career and can only say I wish I'd found her sooner.
I am excited to see what else I can do, and find out just how much fun performing can be, and I'm really grateful to Line for opening that up for me. Truly transformational.
I found Line's approach, her openness, clarity, and patience invaluable. I could trust her. I was able to address some very deep and painful issues.
I can't thank Line enough for what she has helped me achieve and would recommend that anyone who has struggled like I have contact her and work with her.
By articulating my worth that I had built the grounding on with Line I managed to negotiate a substantial 50% salary increase and a change in a position that was more in line with my professional goals. I would highly recommend Line, her approach was friendly, well rounded and the results honestly speak for themselves.
Line has such a wealth of knowledge when it comes to how the voice works and performing arts medicine, I know I can rely on her to give me the best possible guidance and to achieve the results I want.
It helped me to realise how much power I actually have over my own career. It also really helped me to understand exactly how many barriers I have been responsible for in my own belief system that prevented me from being truly confident and happy with my decisions.
Line's fantastic teaching not only helped to restore my voice to full working condition but also improved my breathing and vocal techniques.  I am so pleased with the results and can thoroughly recommend Line as a first class voice trainer for singers and professionals who use their voices regularly.
Her knowledge and experience in medical care and vocal health got me back to work after a bout of laryngitis in record time. Her attention to detail was so valuable. Giving me lots of tools to take home, recordings and a full write up of our lessons complete with a timetable and vocal programme to get me back to normal meant I wasn't losing work or putting my voice at further risk
I used to consider myself to be shy and less capable of success than others, but now I feel like a completely different person. I am doing things that I didn't believe I was capable of, and my career is really taking off as a result.
My life as a musician has become much easier since my work with Line - the beliefs that I have carried with me for so long are no longer around to hold me back, and I have been exhilarated at finding a new energy for life in general.
Line has helped me to overcome writer's block - right after our session, I felt I can do absolutely anything. The way I think about creativity and writing process has completely changed - I have noticed I am less critical of my work and I am able to progress much faster.
After my sessions with Line and my follow up recording, I have noticed a significant difference in myself, I feel calmer, I can breath - no more tightness in my chest, and that negative feedback loop I usually have has stopped. If it does come, I can stop it pretty quickly.  And all this through a global pandemic!  I have also found I have more interest, time, energy and confidence to do things I have always wanted to. I cannot thank or recommend Line highly enough.
MEMBERSHIPS & ASSOCIATIONS
If you'd like to find out more about working with me then lets chat!