Many performers are amazing at their craft but lack the confidence, understanding and skills to build a successful career. The Performer's Edge is a holistic, tailor-made programme designed for performers who have decided to take ownership of their career and are ready to succeed.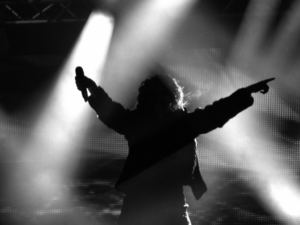 The content
We start with a 360º audit, which covers the five key elements of mindset, health, technique, development, and identity. The audit looks into your strengths, weaknesses, what you want to retain, to build or erase. Then you will learn to develop, understand and apply the principals related to each key element. All crucial to a performer's career success and longevity.
The work
Together we will develop a plan of action, explore effective strategies and tools to help you set, measure and achieve your goals. During this part of the programme we will eliminate any mindset obstacles, improve practice, technical and performance strategies, build your brand identity and increase over all resilience. I will be your accountability buddy to ensure you stay motivated and on track.
The result
To be totally transparent I cannot make you famous, nor can I guarantee your success. What I can guarantee is that this programme will help you to understand where you are now, exactly where you want to go, how you will get there and who you want to support you along the way. We all know that an element of success in this industry is luck. The thing is if you're not prepared then that lucky moment will be wasted. This programme is here to help you prepare.
THE INGREDIENTS OF SUCCESS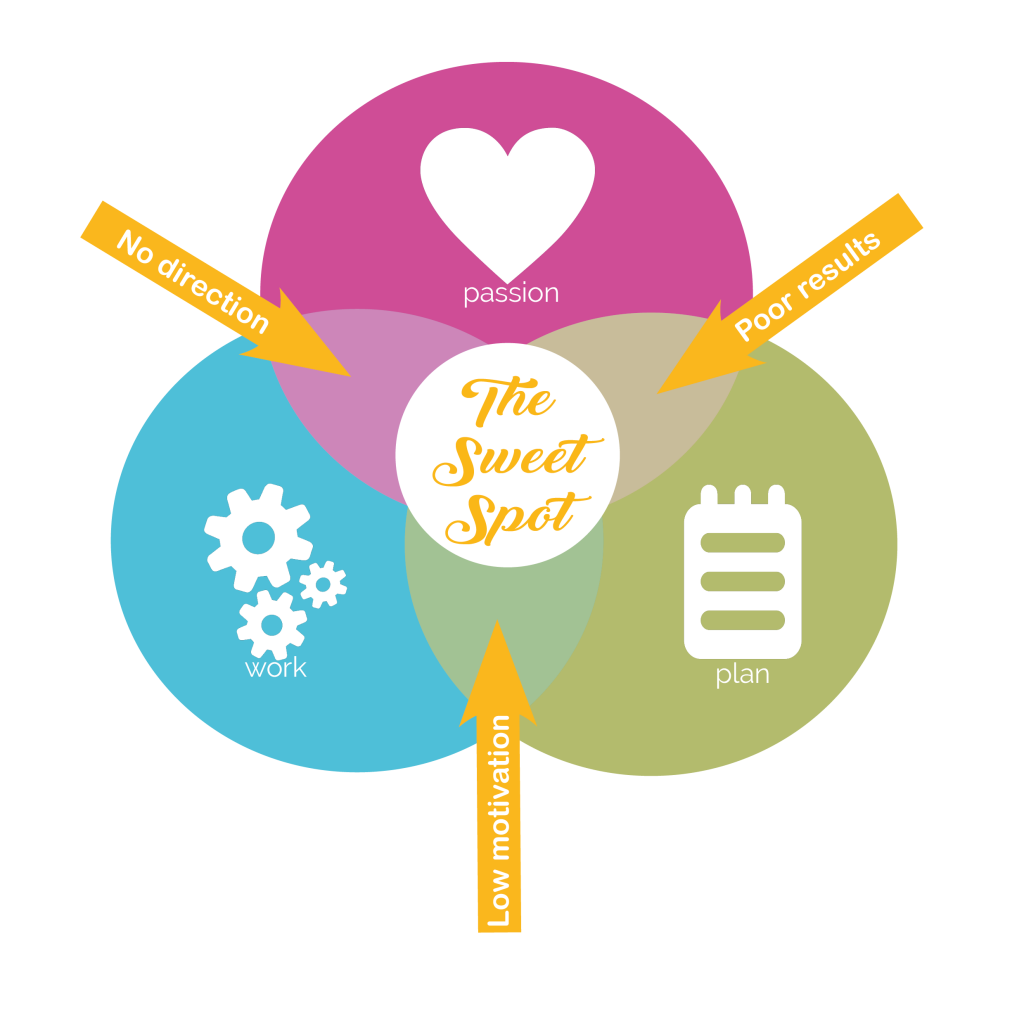 You need passion to drive and motivate you through the hard times, a plan so you know what direction you are going in and when you get there, and then to do the work because, my friend, no-one else is gonna do it for you! Even when you're a high-level artist or performer you will still need to continue working on your skills and art.
This is what happens if you do not have all three ingredients:
Passion + Work but no Plan this results in No direction
I can't count the number of times I speak to performers who have an incredible passion for what they are doing and work very hard. The common downfall is a lack of specific goals and plans on how to achieve their dreams, it's like pedalling furiously on your bike without a chain.
Work + Plan but no Passion this results in No motivation
You may be hardworking and goals can change or evolve over time, but if the passion isn't there you won't be able to push through the hard times, and trust me there are plenty of those. You either have to rekindle your passion by identifying what's plugging that hole or maybe it's time to find a new direction. It's like sitting on a beautiful yacht with your destination in sight but no wind to push you there.
Plan + Passion but no Work this results in No results
Some people are passionate about their art and have lots of plans on how to achieve their goals, the only thing is they don't actually put in the work required. So up the proverbial creek without a paddle!
THE 5 KEYSTONE AREAS YOU NEED TO ATTEND TO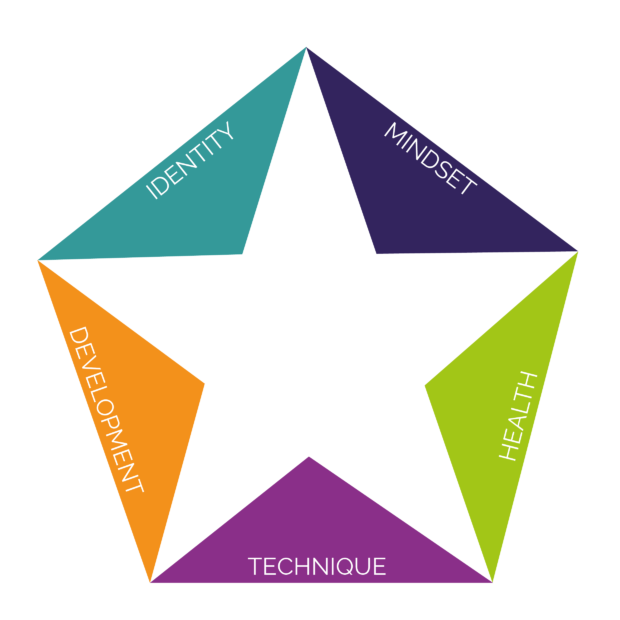 After working with thousands of performers, of all levels, I have identified the 5 key elements that impact career success and staying power, these are Mindset, Health, Technique, Development, and Identity.
This area is all about your mental health and resilience, beliefs and outlook. Without your mindset onboard nothing will be done, changed or achieved.
Nutrition, sleep, and exercise are key to our health and wellbeing. Understanding how to optimise your health will ensure you minimise loss of performance time.
Raw talent will only get you so far. By preparing your voice, body, and mind for performance you can ensure you and your audience have a fantastic experience.
The secret to practice is not in the length of time, but in the how. Good practice strategies will help you build your neural myelin and motor skills so you can create freely!
You will need to find your purpose and values as an artist and performer. Then to create synergy and continuity between your stage persona, writing and public identity.
``I have a greater self belief than I have ever had, and you need that as an artist. I am kinder myself and that has had a ripple effect on everything else I do. As a performer, I am excited when I have the opportunity to get on stage. I used to dread it. Above all, I know my worth and value as a performer. I know that I AM ENOUGH.``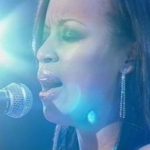 Lucia Evans

Singer/actress
``The Performers Edge had a profound impact on my internal approach to being an artist, a performer and just a human being in general.``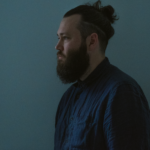 Jack In Water

Signed singer/songwriter
``The programme has changed both my work and personal life in such a positive way, I have been talking and thinking about it ever since! I feel much more confident and keen to challenge my way of thinking.``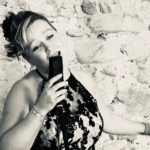 Kat Stephens

Singer
``This 1 year holistic, tailor-made program was a great fit for my client. In just a few months, he had written and released 1 song and has gone on to release another with a 3rd in the works before the end of this year for a total of 3 songs in 2021. And, he's performing with lots of confidence and ease.``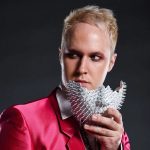 Jayne Madigan

Artist Manager
``The Performers Edge programme with Line has been pivotal to getting me back to what I want to achieve as a performer and an artist.``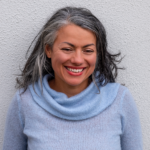 Anita Malzone

Jazz vocalist
``Line really went the extra mile in every session, compassionately engaging with me, being a firm yet empathic voice within the context of some deep emotional issues. We worked on my limiting beliefs, where they came from, how they manifested and how to let them go.``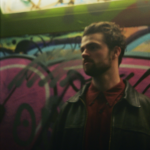 Luke Nederveen

Singer/songwriter/producer
The Triage
Roadmap
The Work
Evaluate
On the road
THE PROCESS
I will pull on a diverse set of experiences, tools, strategies, tools and a bit of woowoo to help you get everything aligned and to lay good foundations down so you can continue beyond me. Here are some of these tools.
We will meet 2 hours a week online over a period of 12 weeks, after which we will have a monthly 1-2 hour follow up call for the rest of the year.
A full schedule will be created after the initial Audit session, taking into consideration your schedule and requirements.
In between sessions and calls, you will have messaging access to me Monday to Friday, and on weekends for emergencies. I will commit to answering you within 24 hours or sooner if it's urgent.