It All Begins With Mindset
Coaching & Mentoring For High Performing Multifaceted Creatives And Leaders.
Another way to describe a person with many strings to their bow is 'multifaceted'. In the beginning, this kind of person often believes that they need to master just one facet to succeed. To a become master of one, not to be a jack of all. This kind of thinking is self-limiting and incorrect. In fact there are thousands of examples of people who have had successful careers and lives pulling on multiple talents and interests. From Leonardo Da Vinci through to Lily Cole
I believe that when a multifaceted person is able to reveal all their facets then just like a well-cut diamond their fire and brilliance comes through.
These days it really pays to have more than one string to your bow, it is the coordinating of those strings that can prove tricky.
My coaching programme will help you untangle your many strings, define your purpose and eliminate the obstacles standing in the way of you showing your brilliance so you can go out and achieve multifaceted success, and ultimate freedom in your life and career.
Find out more…start with a free consultation call.
Confidence is a choice. A lot of people think it's a feeling. But if you wait for that feeling, it may never come."
Bob Tewksbury (Sports Psychologist)
If you are the type of person with big aspirations and prepared to dig deep to realise your goals then you are in the right place!
Let me help you gain creative freedom, absolute clarity, unlimited confidence, fearless self belief and extraordinary resilience to go forth and create, speak your truth, achieve your goals and dreams and, most importantly, make a difference in this world.
There is nothing more empowering than the ability to step out knowing that any possibility is possible for you, that you are the creator of your life. Will it take hard work? Planning? Time? Stamina? Help from others? Resources? Yes, but so what? Once you've eliminated the thoughts, behaviours and emotional triggers that hold you back, you and your phenomenal mind have got this!
Find out exactly how I can help you thrive in life and work by looking around my website. You can also book a free call so we can have a chat about your goals and challenges.
Looking forward to helping you gain freedom. 
Line 
PS. if you're wondering it's pronounced "Lyn"
RAPID TRANSFORMATIONAL THERAPY
When we change meaning and interpretation we change everything. RTT is a powerful therapy, which uses a combination of hypnosis, CBT, NLP and psychotherapy to eliminate lifelong limiting beliefs. The result is massive transformational change. READ MORE…
RESILIENCE COACHING
Used by hundreds of leading organisations across the UK and globally, Wraw unlocks healthy high performance in individuals, teams and organisations. Wraw supports, develops and strengthens physical, emotional and mental wellbeing and resilience. READ MORE…
THE PERFORMER'S EDGE
This is a 12-month tailor-made programme for performers who wish to take ownership of their career. The programme delves into the key elements that impact career success – mindset, health, technique, development and identity. READ MORE…
OTHER WAYS I CAN HELP YOU
PERFORMANCE SKILLS
Speak and sing with ease, natural confidence, presence and authenticity in front of an audience, for auditions, presentations, pitches and interviews. Develop performance skills, eliminate fear, perform with confidence and enjoy the experience! READ MORE…
VOICE TRAINING
Vocal technique and development, whether you need to sing or speak in public. Find your optimum pitch, develop a rich tone, access your full range with ease, unleash your true voice, build power, stamina and strength. Learn how to prepare your voice for performance. READ MORE…
VOCAL HEALTH & WELLBEING
Vocal health and wellbeing assessment, rehabilitation, injury prevention and education for performers and professional voice users. Think of it like an MOT, but for your voice. Plus practical and voice saving vocal health advice. READ MORE…
I've worked with thousands of wonderfully creative performing artists over the past 20-odd years. During this time it became increasingly obvious that while many of my clients did need to work on their technical skills, I was increasingly spending more time nurturing and encouraging their self-belief, confidence, mindset and resilience. And boy, do you need a lot of resilience as a performer. I became convinced that the key to unleashing creativity and inner power is ensuring the mindset is onboard and resilience strategies are in place. So I trained as a resilience coach and hypnotherapist in order to effectively help creative people build these foundational blocks.  
As a entrepreneur I also love working with people who are keen to build their own business and brand, but like I once had to, need to overcome the mindset obstacles that hold them back. 
Taking a holistic approach I am able to draw on my diverse pool of training, qualifications, experiences and skills to help creative minds fulfil their potential and achieve their goals. (By the way one of my limiting beliefs was that being a "Jack of all trades" was a negative thing, now I know it is a superpower!)
Watching someone's confidence and self-belief unfold is just like watching a butterfly emerge from it's cocoon and I love it!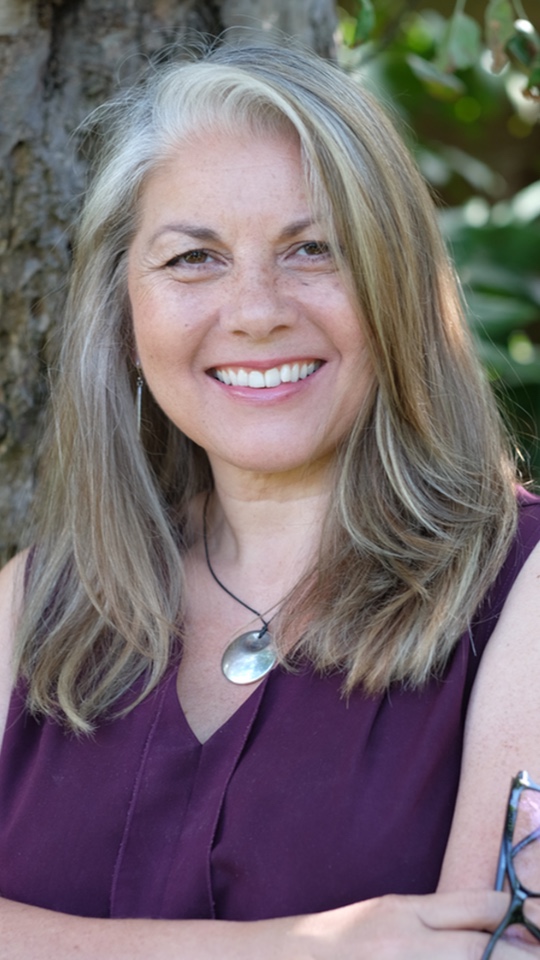 You make your beliefs then your beliefs make you."
Marisa Peer (Founder RTT , therapist and author)
My RTT session with Line Hilton has completely transformed how I feel about my voice and really helped me connect to my performance. The anxiety I often felt prior to singing has disappeared and I'm able to enjoy myself on stage and when I'm songwriting again. I'm loving how creative, productive and empowered I feel! I can't stop talking about it and recommending it to people!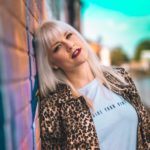 Kimberley Cartlidge

Singer/Songwriter UK
If you're willing to apply the concepts, to look within and stay consistent, this programme will open up a totally different experience from the usual grind as a musician/artist.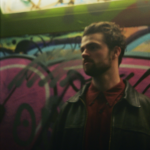 Luke Nederveen

Singer/songwriter/producer
Line is my go-to vocal coach in London. Her knowledge and experience in medical care and vocal health got me back to work after a bout of laryngitis in record time. Her attention to detail was so valuable. Giving me lots of tools to take home, recordings and a full write up of our lessons complete with a timetable and vocal programme to get me back to normal meant I wasn't losing work or putting my voice at further risk.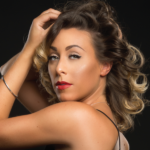 Katie Holmes-Smith

Adele, Kylie Minogue, Professor Green, Olly Murs, Christina Aguilera
The Performers Edge course had a profound impact on my internal approach to being an artist, a performer and just a human being in general. I went into it wanting to improve my confidence as a performer and came out of it definitely achieving that as well as much more. It helped me to realise how much power I actually have over my own career. It also really helped me to understand exactly how many barriers I have been responsible for in my own belief system that prevented me from being truly confident and happy with my decisions.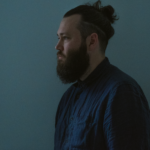 Jack In Water

Signed singer/songwriter
Since studying with Line I have increased my vocal range and gained a full rich, rounded tone. Other people, professional and non-professional, have noticed the improvement, but more importantly I can notice the difference. It gives me added confidence knowing that whether I perform a straight forward ballad, improvise over changes or sing a fast vocalese I can reach all the notes I need. More than ever before I can sing with amazing ease. Developing my vocal technique isn't work, it's pure pleasure!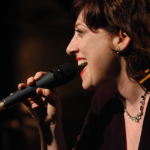 Anita Wardell

Jazz vocalist ( BBC Jazz Award for Best of Jazz 2006) UK
I am really enjoying working with Line. She has taken great care to identify the problem issues with my voice, and has a great, positive attitude, without being unrealistic in her expectations of what can be achieved. I feel confident, that if there is a way to solve the problems I have with my voice, then I will find it through and with Line. My singing lessons are the highlight of my week!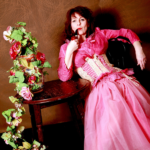 Sam Brown

(Singer/Songwriter "Stop") UK
Line is such an intuitive and nurturing teacher, and with the help of her and a great vocal technique, I am finally getting the results from my voice that I should have been getting when I started singing over 10 years ago. Line and I conduct lessons over the internet (using Skype) with her being in London and me in New York. The distance doesn't matter, the teacher and the technique still work wonders. I am once again excited about singing and about the capabilities of my instrument, and it's all thanks to Line!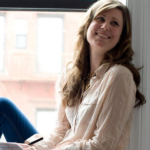 Nerissa Campbell

Singer/Songwriter USA