My go-to vocal coach in London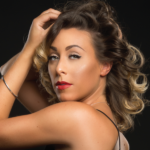 Line is my go-to vocal coach in London. Her knowledge and experience in medical care and vocal health got me back to work after a bout of laryngitis in record time. Her attention to detail was so valuable. Giving me lots of tools to take home, recordings and a full write up of our lessons complete with a timetable and vocal programme to get me back to normal meant I wasn't losing work or putting my voice at further risk.
Katie Holmes-Smith Backing Vocalist (Adele, Professor Green, Kylie Minogue, Olly Murs, Christina Aguilera)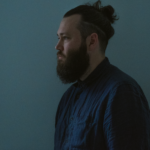 The Performers Edge course had a profound impact on my internal approach to being an artist, a performer and just a human being in general. I went into it wanting to improve my confidence as a performer and came out of it definitely achieving that as well as much more. It helped me to realise how much power I actually have over my own career. It also really helped me to understand exactly how many barriers I have been responsible for in my own belief system that prevented me from being truly confident and happy with my decisions. It was the perfect balance of group work and one on one time which helped to create a really well rounded and meaningful course in such a short space of time. I would highly recommend this course to anyone at any stage of their career as a performer or artist.
William Clapson aka Jack In Water  Singer/Songwriter (Nettwerk)
My singing lessons are the highlight of my week!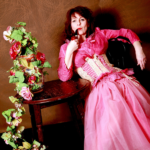 I am really enjoying working with Line. She has taken great care to identify the problem issues with my voice, and has a great, positive attitude, without being unrealistic in her expectations of what can be achieved. I feel confident, that if there is a way to solve the problems I have with my voice, then I will find it through and with Line. My singing lessons are the highlight of my week!
Sam Brown Singer/Songwriter (Stop) 
I can do whatever I want to do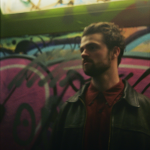 I find myself, 6 months later, with a concrete belief that I can do whatever I want to do, and I will succeed so long as I put the work in. Previously I was battling with beliefs like, "I'm not good enough", "I'm not capable" and "I don't have that 'thing' that other artists have". Now they seem like an old pattern of language, with no more influence over me than any other group of irrelevant words. If you're willing to apply the concepts, to look within and stay consistent, this programme will open up a totally different experience from the usual grind as a musician/artist.
Luke Nederveen Singer/songwriter/producer
I am once again excited about singing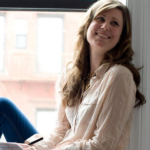 Line is such an intuitive and nurturing teacher, and with the help of her and a great vocal technique, I am finally getting the results from my voice that I should have been getting when I started singing over 10 years ago. Line and I conduct lessons over the internet with her being in London and me in New York. The distance doesn't matter, the teacher and the technique still work wonders. I am once again excited about singing and about the capabilities of my instrument, and it's all thanks to Line!
Nerissa Campbell Singer/songwriter/composer
More than ever before I can sing with amazing ease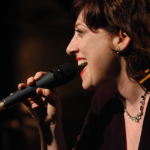 Since studying with Line I have increased my vocal range and gained a full rich, rounded tone. Other people, professional and non-professional, have noticed the improvement, but more importantly I can notice the difference. It gives me added confidence knowing that whether I perform a straight forward ballad, improvise over changes or sing a fast vocalese I can reach all the notes I need. More than ever before I can sing with amazing ease. Developing my vocal technique isn't work, it's pure pleasure!
Anita Wardell Jazz vocalist (BBC Jazz Award for Best of Jazz 2006)
Opened my mind to a different way of thinking about mistakes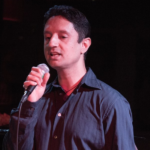 I've always wanted to perform with complete freedom but negative thoughts, worries and fears often interfere with my aim. I decided to do TPE to learn about what it takes to consistently produce the "magic" that you feel on witnessing great performances. TPE is an ambitious programme that deals with fundamental topics – like how our self-beliefs impact our performance – and Line Hilton engaged superbly with each one of us to put the theory into practice. One of the barriers I've grappled with is the fear of making a mistake, commiting an error or something else going wrong in front of an audience. Through TPE I realised that this fear was leading me to play it safe and hold back to avoid making mistakes rather than letting go and going for an outstanding performance of the kind that raises hairs on the back of one's neck. Through the class discussions and experimenting in the class performances I've learned key strategies to overcome this fear and have also opened my mind to a different way of thinking about mistakes. TPE really covers the whole package for anyone serious about performance and having done it has given me the knowledge and tools to strive for my highest levels as a performer.
Sachin Zodgekar Jazz vocalist
I feel I've now got the tools and confidence to put a plan into action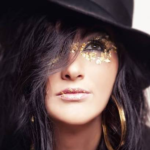 Although I've been performing quite some time it recently came to my attention that I am not actually 'being free' within my performances with nerves always getting the better of me. Upon this realisation I began to address the underlying issues that this might come from and when I learned of The Performers Edge I jumped at the chance to have someone as talented, knowledgeable and experienced as Line Hilton to help me along my path. I began this course not really knowing what to expect and came out of it with so much more knowledge, understanding and inspiration than I ever expected. Throughout this course I discovered so many things that had never occurred to me before that I could be doing not only to help overcome my nerves but also to grow as an artist and on the whole as a person. With Line's help and my greater understanding of what it takes to be successful I feel I've now got the tools and confidence to put a plan into action that will ultimately lead me to the success on every level that I have always dreamed of. And I'm not so nervous any more!
Bonnie Freechild Singer/songwriter 
I have found myself working more effectively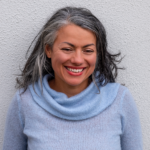 The Performers Edge programme with Line Hilton has been pivotal to getting me back to what I want to achieve as a performer and an artist. The one on one aspect of this is very powerful and Line has a unique skill to get to the core of any blockers or self-limiting beliefs. Since completing this programme I have found myself working more effectively, focusing on my strengths. I would highly recommend TPE to anyone who seriously wants to connect with their artistic self.
Anita Malzone Jazz vocalist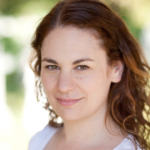 Working with Line on eliminating some of my limiting beliefs has been absolutely life changing for me. I used to consider myself to be shy and less capable of success than others, but now I feel like a completely different person. I am doing things that I didn't believe I was capable of, and my career is really taking off as a result. The process is easy, painless and enjoyable, and Line is hugely supportive and easy to talk to. I truly cannot recommend her enough.
Gemma Milburn Singer/Singing teacher 
I spent years feeling completely stuck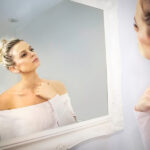 After some major obstacles with my voice on both a physical and emotional level, I spent years feeling completely stuck. Despite having seen various medical professionals and teachers I was still having a huge inner battle and Line has helped me get to the very heart of that. Her holistic approach teamed with her incredible knowledge and skills are second to none. She has had such a positive impact on me and I will always hold her in high esteem.
Amie Jane Brown Singer/songwriter