UNLEASH A HEALTHY HIGH PERFORMANCE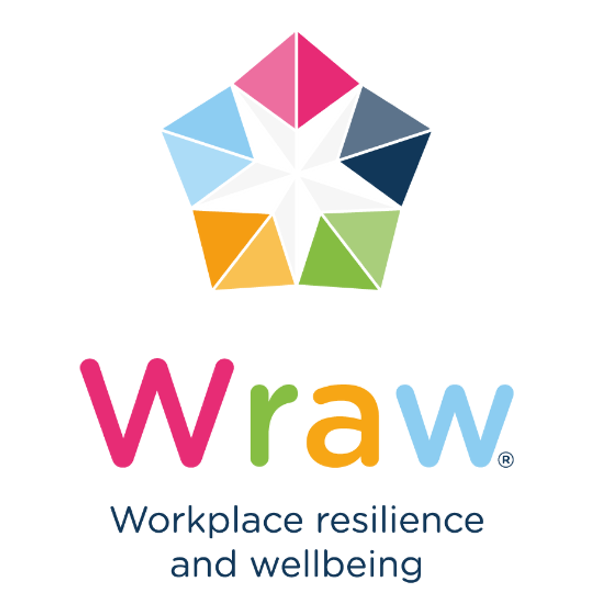 Wraw is based on the 5 Pillars of Resilience, a robust model used by hundreds of leading organisations across the UK and globally. It is a highly effective framework that supports individuals, teams and leaders to strengthen and develop their personal resilience, covering thinking style, as well as physical and emotional elements. The model provides a holistic and comprehensive approach that has achieved substantial positive results for employees and their performance.
Wraw stands for 'Workplace resilience and wellbeing', describing a subject that is of increasing importance in the workplace.
Our work environment is constantly evolving and leading organisations are looking at the proactive steps they can take to rise above the pressures and demands they face day-to-day in order to develop and maintain a competitive edge.
The Wraw assessment and reports help organisations to support a two-pronged approach to building sustainable healthy high performance in their business:
Educate and empower individuals and teams to take ownership of their own resilience and wellbeing.
Educate and enable managers and leaders to build a safe and supportive working environment.
Investing in health and wellbeing increases employee morale and engagement, creates a more inclusive culture and lowers sickness abscence.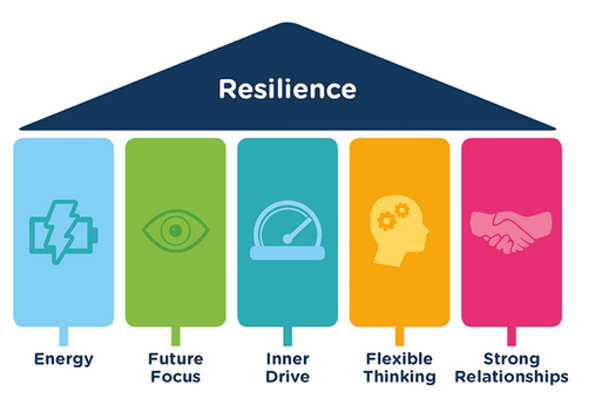 In order to improve resilience, we first need to get a sense of where things are right now. We need to know how the indiviual is responding to and coping with current pressures, what is impacting their resilience, what areas are already strong and which require developing.
We do this using the Wraw psychometric questionnaire. This is done online and only takes around 15 minutes to complete.
A personalised report is then generated that will indicate resilience measured over The 5 Pillars of Resilience.
These are:
Energy: Sustaining and renewing physical energy to have the capacity to keep going through challenging times.
Future Focus: Having a clear sense of purpose and direction to help to move forwards without getting stuck or feeling held back.
Inner Drive: Sustaining self-belief when times get tough, displaying confidence, motivation and perseverance.
Flexible Thinking: Having an open and optimistic mindset, enabling a positive and adaptive response to change and challenges.
Strong Relationships: Building open and trusting relationships, and being willing to call on these for help and support if facing a challenge.
We will then have a clearer idea of how everything is impacting mental, emotional and physical wellbeing. It's important to note that this is an overview of what is going on currently.
17.9 million working days were lost in the UK, 2019/20, for work-related stress, depression or anxiety.
THE SUITE OF WRAW REPORTS
The Wraw Assessment provides a suite of reports to support individuals, teams, leaders and the whole organisation. You may choose to include one, several or all of these in your programme.
Wraw Individual Report: develop self awareness and identify personal strategies to increase resilience and wellbeing
Wraw Team Report: gain insights into collective strengths, opportunities for development and strategies to optimise wellbeing and resilience in your team
Wraw Leader Report: identify key pressure points in the organisation and understand to what degree individuals feel their resilience and wellbeing are actively supported by their line manager
Wraw Leaders' Summary Report:understand how a group of leaders are currently seen to manage resilience and wellbeing and how this could be enhanced
Wraw Organisation Report – access a heat map of results, identify key pressure points and gain valuable insights into overall resilience and the impact on wellbeing within your organisation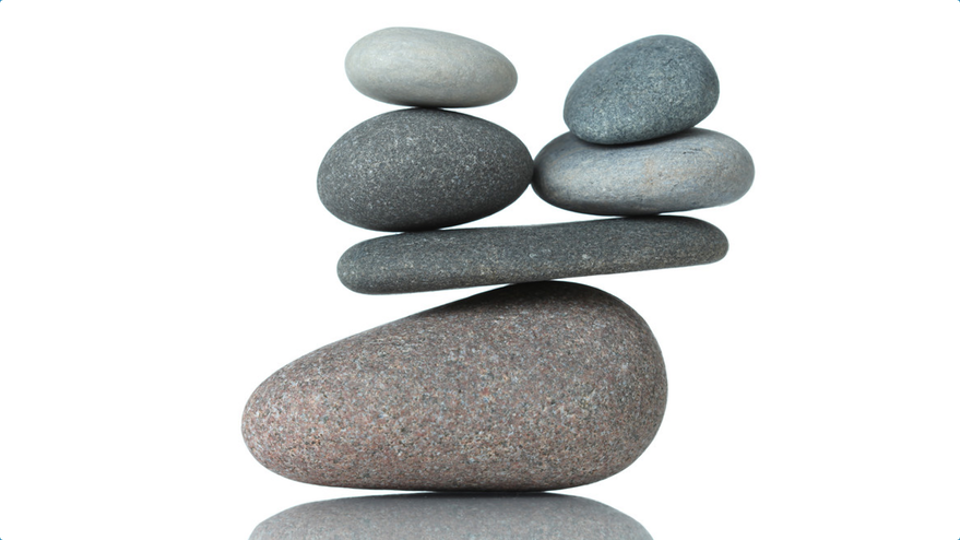 Analysis by Deloitte indicates that investments made in improving mental wellbeing in the workplace show a consistently positive return, with an average ROI of 4.2:1"
Follow up will depend on the needs of the client. You have available to you:
one2one coaching and report debrief with indiviuals (~1 hour per person)
Debrief with leaders and managers
Resilient You | Resilient Teams | Resilient Leaders or bespoke workshop (Minimum 4 hours)
Resources, tools and references related to resilience building
I will help you clarify the report's findings for each of the five pillars, help you understand how resilience impacts your ability to thrive as an individual, team or organisation and answer any questions you may have.
Together we will create a plan of action to get you into an optimal performance space based on your needs and priorities. I will pass on relevant resources, literature etc to help you build and strengthen areas that require it. Where relevant I may make referrals and recommendations to specific health and medical practitioners, therapies or strategies.
Wraw will help you to:
Gain a robust measure of employee wellbeing and resilience
Be proactive and help minimise the risk of employee wellbeing declining
Help employees identify personal strategies to habitually enable resilience and wellbeing
Understand individual results and how they compare to the UK general population Identify key pressure points or drainers in the workplace
Target investments in wellbeing initiatives more effectively to gain maximum return
Nurture and promote a culture of wellbeing and healthy high performance
Researchers found that days absent due to illness or injury were significantly related to engagement and health status. Companies with an engaged workforce with high wellbeing were found to have operating margins almost three times higher than companies with low engagement."
BENEFITS FOR TEAMS, LEADERS AND ORGANISATIONS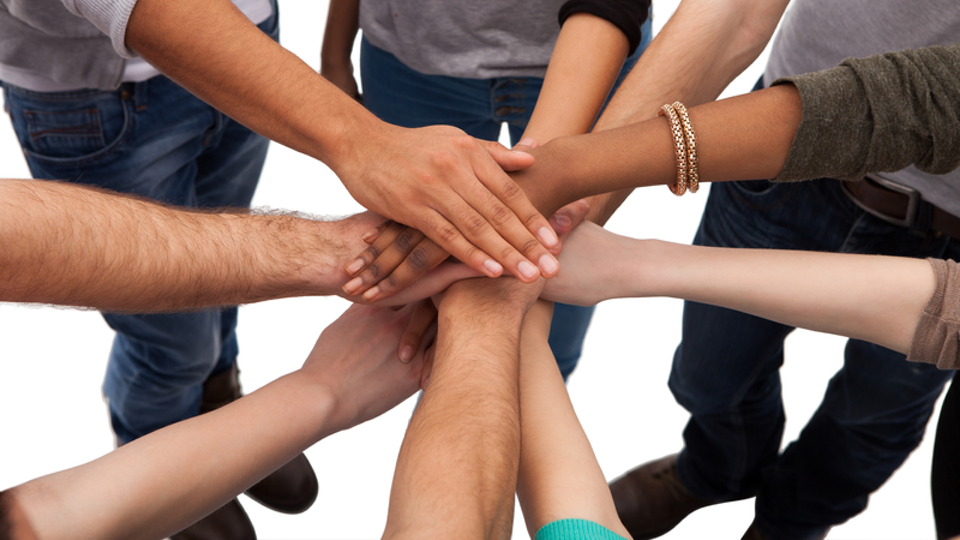 Wraw can be implemented:
Prior to a planned change to strengthen areas of wellbeing and resilience before the pressure hits
During a change to pinpoint specific areas of pressure so support measures can be implemented in a sustainable way
After the change to build awareness and help people regroup and recalibrate into the new ways of working
Obviously, the first option is the most ideal.
In addition to the individual's benefits, Wraw will help the team or organisation to:
Provide an insight into the organisation's current level of wellbeing and resilience to inform strategy, planning and implementation
Improve open communication and team cohesiveness
Optimize overall performance
Create shared insights and provide a collective action plan to foster a healthy high performance from the individual members and the team or organisation as a whole
Inform leaders and organisations so they are better able to support and understand how their staff's wellbeing and resilience are being impacted by the work and their environment
Please note that Wraw is not designed to be used as part of a selection process for recruitment.